10 Things you Probably Didn't know about Windows 8
Introduction
I have been playing with the Windows 8 Consumer Preview since the day it was released. It is my primary operating system at nights and weekends. Since I have been investing a lot of time in Windows 8 I thought I'd share 10 things that I certainly didn't know about Windows 8 at first. This list should be helpful for someone new to Windows 8 but a power-user may learn a thing or two as well.
In case you don't have them download the bits here:
The other "latest and greatest" bits that work with Windows 8 can be found here (may need VS2010 though):
Let's get started:
1) On some Tiles that take up 2 spaces you can select the tile and either make it smaller or turn the live tile off. This functionality has to be turned on by the developer.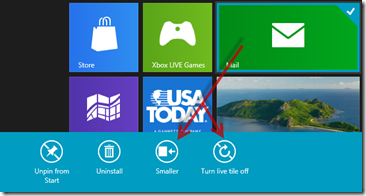 2) In semantic zoom mode you have the option to select a group then name it.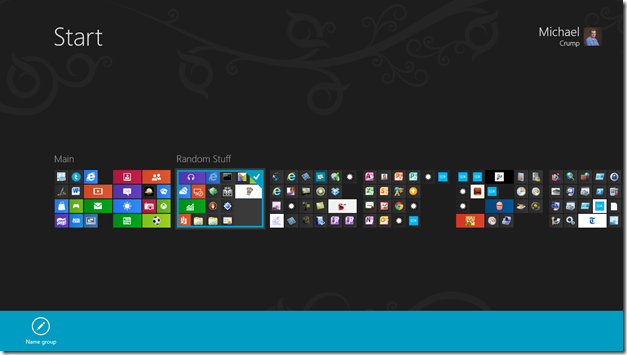 3) In the Windows Store you can scroll through additional images (if the user provided it) by touching or clicking on the arrows indicated below.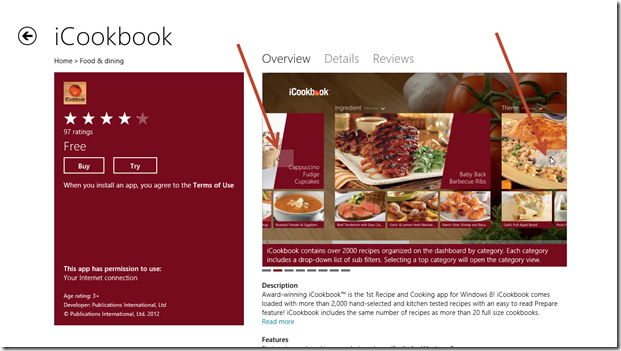 4) If you just start typing the application that you want to launch from the Metro Home Screen then you will automatically see search results.
5) Any page that you are viewing in the Metro browser can easily be opened in the Desktop Browser with a simple right-click and "View on the desktop" button press.
6) You can easily view Suspended Apps in the Task Manager by clicking View –> Status values –> Show suspended status. (by default it will hide suspended apps)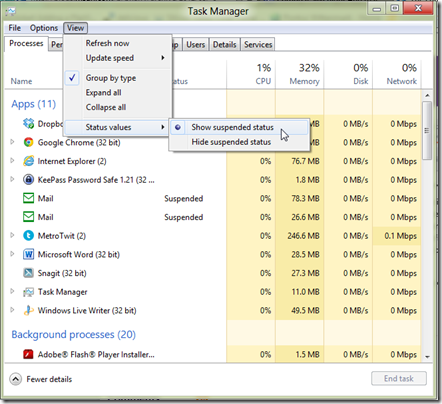 7) No need for a Screenshot capture tool. You can simply press Windows + Print Screen and an image will appear in your Pictures folder.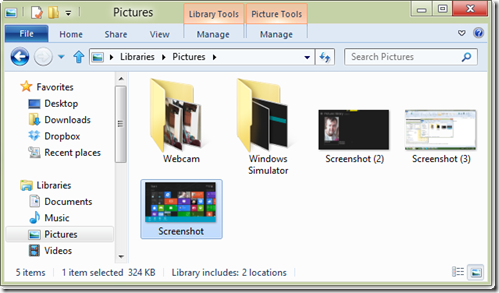 8) Learn the keyboard shortcuts. Microsoft provided a nice keyboard shortcut cheat sheet that is available in PDF or XPS.
9) Bring the orb back with ViStart. One of the annoying things about the Consumer Preview is that they removed the Windows Orb. So if I want to open NotePad then I would normally have to switch back to Metro Mode to launch it or pin it to my desktop screen. Simply install ViStart then you won't have that problem anymore.
*Beware that ViStart tries to install additional software just watch the prompts and select "No" to everything else*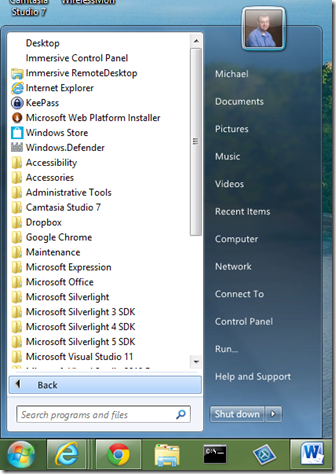 10) Since most people will be using Windows 8 on a tablet it is important to note that Windows 8 comes with an "Airplane Mode" out of the box. Just select your Settings Charm –> Click on WiFi –> Toggle the Airplane Mode switch.