Searching for the Perfect Developer's Laptop.
I have been in the market for a new computer for several months. I set out with a budget of around $1200. I knew up front that the machine would be used for developing applications and maybe some light gaming. I kept switching between buying a laptop or a desktop but the laptop won because:
With a Laptop I can carry it everywhere and with a desktop I can't.
I searched for about 2 weeks and narrowed it down to a list of must-have's :
i7 Processor (I wasn't going to settle for an i5 or AMD. I wanted a true Quad-core machine not 2 dual-core fused together).
15.6" monitor
SSD 128GB or Larger. – It's almost 2011 and I don't want an old standard HDD in this machine.
8GB of DDR3 Ram. – The more the better right?
1GB Video Card (Prefer NVidia) – I might want to play games with this.
HDMI Port – Almost a standard on new Machines. This would be used when I am on the road and want to stream Netflix to the HDTV in the Hotel room.
Webcam Built-in – This would be to video chat with the wife and kids if I am on the road.
6-Cell Battery. – I've read that an i7 in a laptop really kills the battery. A 6-cell or 9-cell is even better.
That is a pretty long list for a budget of around $1200. I searched around the internet and could not buy this machine prebuilt for under $1200. That was even with coupons and my company's 10% Dell discount. The only way that I would get a machine like this was to buy a prebuilt and replace parts.
I chose the  Lenovo Y560 on Newegg to start as my base. Below is a top-down picture of it.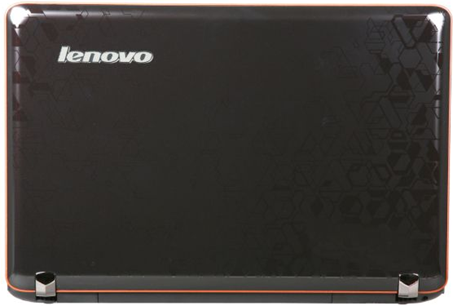 Part 1: The Hardware
The Specs for this machine:
Color :  Gray

Operating System : Windows 7 Home Premium 64-bit

CPU Type : Intel Core i7-740QM(1.73GHz)

Screen : 15.6" WXGA

Memory Size : 4GB DDR3

Hard Disk : 500GB

Optical Drive : DVD±R/RW

Graphics Card : ATI Mobility Radeon HD 5730

Video Memory : 1GB

Communication : Gigabit LAN and WLAN

Card slot : 1 x Express Card/34

Battery Life : Up to 3.5 hours

Dimensions : 15.20" x 10.00" x 0.80" - 1.30"

Weight : 5.95 lbs.
This computer met most of the requirements above except that it didn't come with an SSD or have 8GB of DDR3 Memory. So I needed to start shopping except this time for an SSD. I asked around on twitter and other hardware forums and everyone pointed me to the Crucial C300 SSD. After checking prices of the drive it was going to cost an extra $275 bucks and I was going from a spacious 500GB drive to 128GB. After watching some of the SSD videos on YouTube I started feeling better. Below is a pic of the Crucial C300 SSD.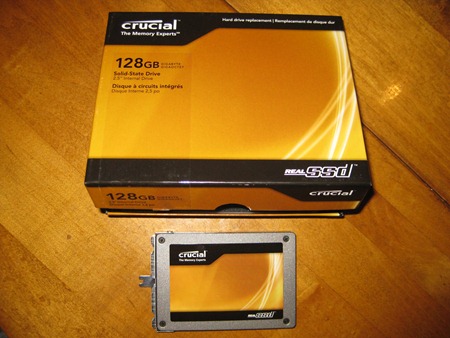 The second thing that I needed to upgrade was the RAM. It came with 4GB of DDR3 RAM but it was slow. I decided to buy the Crucial 8GB (4GB x 2) Kit from Newegg. This RAM cost an extra $120 and had a CAS Latency of 7.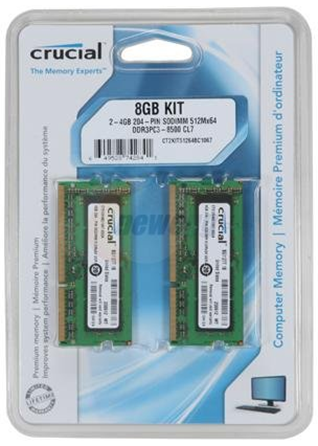 In the end this machine delivered everything that I wanted and it cost around $1300. You are probably saying well your budget was $1200. I have spare parts that I'm planning on selling on eBay or Anandtech.  =) If you are interested then shoot me an email and I will give you a great deal mbcrump[at]gmail[dot]com.
500GB Laptop 7200RPM HDD
4GB of DDR3 RAM (2GB x 2)
faceVision HD 720p Camera – Unopened
In the end my Windows Experience Rating of the SSD was 7.7 and the CPU 7.1. The max that you can get is a 7.9.
Part 2: The Software
I'm very lucky that I get a lot of software for free. When choosing a laptop the OS really doesn't matter because I would never keep the bloatware pre-installed or Windows 7 Home Premium on my main development machine. Matter of fact as soon as I got the laptop I immediately took out the old HDD without booting into it. After I got the SSD into the machine I installed Windows 7 Ultimate 64-Bit. The BIOS was out of date so I updated that to the latest version and started downloading drivers off of Lenovo's site. I had to download the Wireless Networking Drivers to a USB-Key before I could get my machine on my wireless network. I also discovered that if the date on your computer is off then you cannot join the Windows 7 Homegroup until you fix it.
I'm aware that most people like peeking into what programs other software developers use and I went ahead and listed my "essentials" of a fresh build. I am a big Silverlight guy so naturally some of the software listed below is specific to Silverlight. You should also check out my master list of Tools and Utilities for the .NET Developer. See a killer app that I'm missing? Feel free to leave it in the comments below.
My Software Essential List.
CPU-Z
Dropbox
Everything Search Tool
Expression Encoder Update
Expression Studio 4 Ultimate
Foxit Reader
Google Chrome
Keepass
Microsoft Office Professional Plus 2010
Microsoft Security Essentials 2 
Notepad 2 (with shell extension)
Precode Code Snippet Manager
RealVNC
Reflector
Silverlight 4 Toolkit
Silverlight Spy
Snagit 10
Telerik Silverlight RadControls
TweetDeck
Virtual Clone Drive
Visual Studio 2010 Feature Pack 2
Visual Studio 2010 Ultimate
VS KB2403277 Update to get Feature Pack 2 to work.
Windows 7 Ultimate 64-Bit
Windows Live Essentials 2011
Windows Live Writer Backup.
Windows Phone Development Tools
That is pretty much it I have a new laptop and am happy with the purchase. If you have any questions then feel free to leave a comment below.