Dream.In.Code Podcast 15 with Michael Crump
I was recently interviewed by Dennis Delimarsky for his podcast titled "Dream.In.Code". We talked for about an hour on all things Silverlight and Windows Phone 7. Dennis asked a lot of great questions and I thoroughly enjoyed chatting with him. Check out the interview and let me know what you think.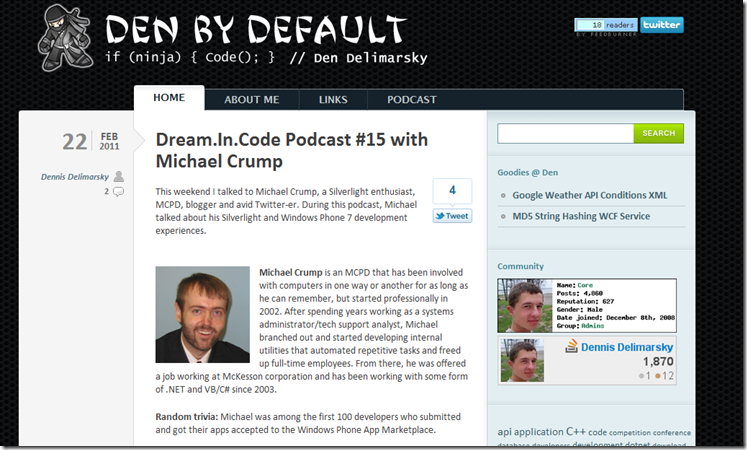 Thanks again to Dream In Code for this opportunity.