A Developers Review of Cooler Master Storm Laptop Cooler SF-19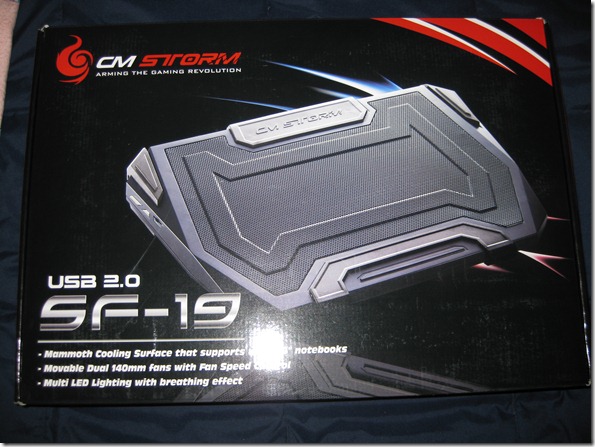 DISCLAIMER: I did not get this product for free. I'm just a guy with a debit card that has bought a product and wants to share.
Last December I decided to make the switch from using a desktop to a laptop as my primary development machine. I blogged about the experience with a post called "Searching for the Perfect Developer's Laptop". Fast forward almost 6 months later and the machine is still holding up great just one problem: HEAT.
It seems strange to hear about heat problems as this is usually a problem that laptop gamers have. I wish I could say that I'm a super coder and the computer cannot keep up with my awesomeness but that would be a lie. I decided that the best way to solve it would be researching laptop coolers for gamers and buying one based off of that. My research led me to the Cooler Master Storm SF-19. This was the highest rated (at least by Americans) laptop cooler. So I bought it and here is my review:
First glimpse this thing is huge! It is not a cooler that you could bring with you. So if you are planning on buying one of these then you might want to buy 2. One for the office and one for your home.
(Front View of SF-19)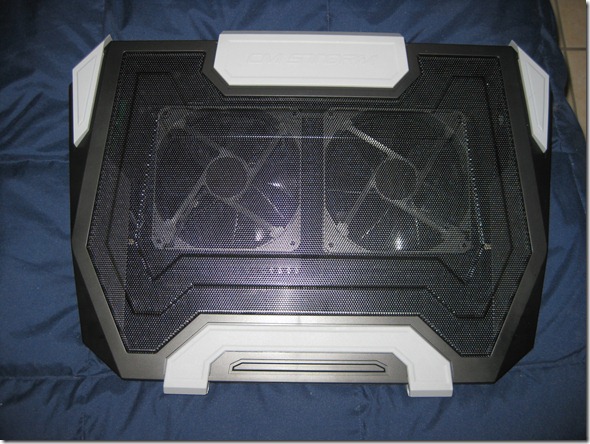 It comes with a USB cable to turn it into a USB-Hub that gives you 4 more USB 2.0 Ports. It also comes with an external power cable so you don't have to use a USB cable to give it power. This was a huge plus for me as I can plug it in and "forget it".
The version that I bought was $60 USD (that supports USB 2.0). You can buy a USB 3.0 for $80 USD.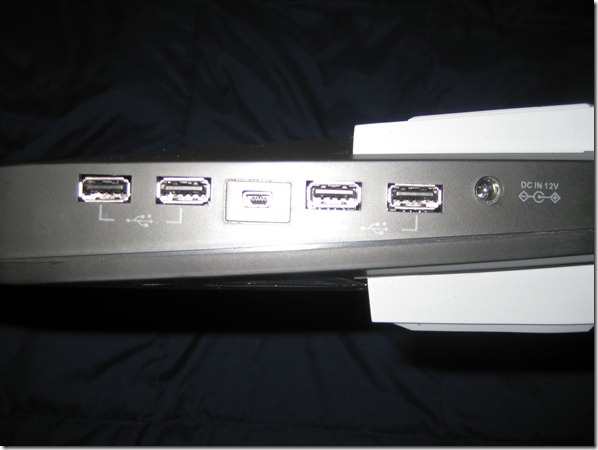 It also has an option to turn on the LED lights at the bottom of the unit. You can also use the Multi-light shader to display up to 7 changeable colors. You can also adjust the fan speed. I have found that the fan turned on low is enough to keep my laptop cool even when I'm streaming multiple videos have VS2010 open and about 15 tabs in Chrome. Since I am not a gamer I must admit that the lights are kind of lame and I would never use them. It may be fun at a LANParty though.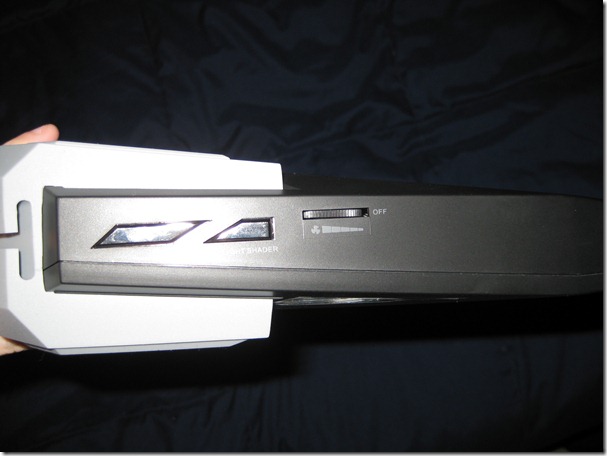 If you flip the unit over you will see 2 mammoth fans that you have access to. One of the best things about this unit is that you can easily replace them if they wear out.
(Back View of SF-19) Fan Dimension: 140 x 140 x 25 mm Fan Life: 25000 hours Fan Speed: 1200 ~ 2600 RPM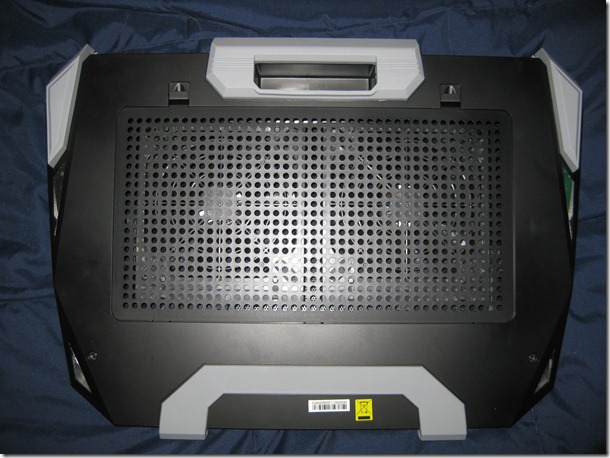 Here is a few pictures of it setup in my tiny home office (Messy I know).
PROS
+ Yes It got rid of my heat problems 100%. I have absolutely no heat problems now.
+ I really enjoyed how it comes with an external power supply instead of using your laptop's USB to power it (like most models).
+ USB-Hub built-in and upgrad